Welcome to the website REYNAUD IMMOBILIER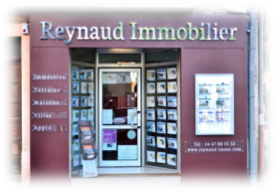 Real estate agency specializing in the sale of real estate in Clermont l'Hérault.
Established for over 20 years in the heart of Herault, REYNAUD Immobilier is an independent agency that finds its singularity in its experience. Indeed the agency is among the oldest in the sector of Clermont l'Hérault which allows to sit its & nbsp; legitimacy. Our team offers you its experience by privileging a relationship of trust with its customers by taking the time to answer your questions and by ensuring a careful follow-up of your real estate transaction.
Specialized only in transaction: purchase, sale, rental and estimation of apartments, houses, land and shops, in the area of ​​Clermontais and its surroundings (GIGNAC, PEZENAS, LAKE SALAGOU, LODEVE).
Strong of our experience and a good knowledge of the local market, our team welcomes you and accompanies you in your real estate projects:
- personalized search for goods;
- free estimate;
- advice, marketing and follow-up of your property
- relationship with artisans, brokers to optimize your financial opportunities ...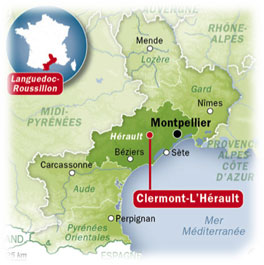 Clermont l'Hérault :
Located at the crossroads of two major roads (A75 and A750) connecting Montpellier or Béziers in just 25 minutes, Clermont l'Hérault is a dynamic city and tourism that benefits from a prosperous economy.
All the amenities and comforts are naturally present. The Tanes Basses business park is home to a large number of businesses, businesses and artisans. The city center is booming with its small shopkeepers and can be entertained thanks to its multiple gathering places: cinema, theater, gymnasiums, stadiums, bowling alley ...
On the transport side, the city is very well served since regular bus lines allow to reach Montpellier and other localities of the territory every day via Hérault Transport for less than 1.50 €.
Tourism and gastronomy constitute another point strong of the city with local products as evidenced by wine cellars or oil mill cooperative departmental ... Within a radius of 30 km around Clermont l'Hérault, we also find a wide choice of leisure activities with natural areas or listed sites, accessible to the public as the Lake Salagou ideal for hiking or mountain biking, the circus of Mourèze, the Pic du Vissou, the feudal castle of Pioch Castel, the Devil's Bridge, the royal manufactory of Villeneuvette.